Are you on the hunt for some fabulous new pajamas that will make you feel like a true princess? Well, look no further than these stunning Beauty and the Beast pajamas in a lovely shade of yellow!
As you slip into these cozy pajamas, you'll immediately feel like you're transported to the magical world of Belle and the Beast. The soft and comfortable material will keep you warm and snug all night long, while the vibrant yellow color will brighten up any room.
The design of these disney pajamas is simply enchanting, with a charming illustration of Belle and the Beast on the top, surrounded by delicate flowers and swirling vines. The matching pants feature a whimsical pattern of roses and other flowers, tying the whole look together in a stunning display of elegance and style.
Whether you're settling in for a cozy night of reading your favorite book or snuggling up with a loved one to watch a movie, these Beauty and the Beast pajamas are the perfect choice. You'll feel like a true princess as you drift off to sleep, dreaming of magical castles and daring adventures.
So why wait? Treat yourself to these delightful Beauty and the Beast pajamas yellow today at Nazix store and discover the joy of feeling like a true princess every night!
Material: 98% polyester+2%Spandex. Gsm: 170g
Size Guide: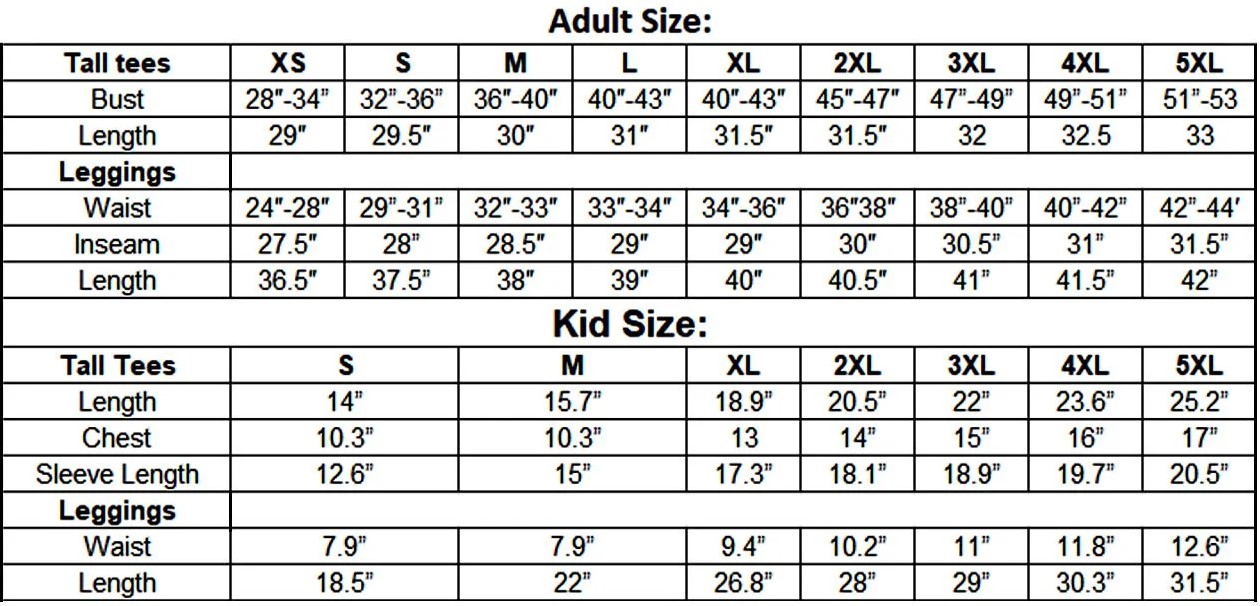 Disney Pajamas Care Instructions
Thank you for choosing Beauty And The Beast Pajamas Yellow as your sleepwear of choice! We want to make sure you get the most out of your pajamas, which is why we've put together some care instructions to help you keep them looking and feeling their best.
First and foremost, we recommend reading the care label on your Disney Pajamas for specific instructions. In general, though, we suggest washing them in cold water on a gentle cycle with like colors. Avoid using bleach or fabric softener, as they can damage the fabric and the prints.
Once your Disney Pajamas are washed, we recommend drying them on a low heat setting or hanging them to air dry. High heat can cause shrinkage and damage the fabric, so it's best to avoid it.
If your Disney Pajamas have any embellishments, such as sequins or appliques, we recommend turning them inside out before washing them to prevent damage. If any of these embellishments come loose, don't worry – they can easily be reattached with a needle and thread.
With proper care, your Disney Pajamas will remain soft, comfortable, and vibrant for years to come. They'll be the perfect outfit for cozy nights at home or fun sleepovers with friends. So go ahead and enjoy your Disney Pajamas, knowing that they're easy to care for and will continue to bring you joy with each wear.
How to Order Beauty And The Beast Pajamas?
Hello there! We hope you're enjoying your shopping experience with us. To ensure that you get the perfect fit, don't forget to select your preferred size for that fabulous Beauty And The Beast Pajamas Yellow you have your eye on.
Step 1: If you're ready to make a purchase, simply click on the "Add to Cart" button and your items will be temporarily saved for you. You can continue browsing and add more items to your cart before checking out.
Step 2: When you're all set and ready to complete your order, just click on the "Check out" button and fill in your billing information, including your first and last name, full address, and phone number. Rest assured that your payment is secure when using your credit or debit card through STRIPE.
Step 3: After your payment has been processed, keep an eye out for your tracking code. Once it's updated, you'll know exactly when to expect your package to arrive at your doorstep.
If you have any questions or concerns, please don't hesitate to reach out to us at support@nazixstore.com. We're always here to help!
We take pride in our products and strive to provide you with a satisfying shopping experience. Thank you for choosing us as your go-to destination for fashion that makes you feel good.
Tracking & Shipping Time
We want to let you know that this product is a "Print on Demand" item. This means that we'll only start printing your order after it's been successfully placed.
We're working hard to get your pajamas printed and ready for shipping as soon as possible. Typically, we'll update your tracking code within 3 to 5 business days from the day you place your order.
Once your pajamas are printed and ready to go, we'll fulfill your order and get it ready for delivery. Please keep in mind that handling time can vary depending on your address.
If you place your order today, you can expect to receive your comfy Beauty And The Beast Pajamas Yellow within the next 7-10 days. We appreciate your patience and understanding as we work to make sure you receive the best product possible.
If you have any questions or concerns, please don't hesitate to reach out to us. We're always here to help and make your pajama dreams come true!
Please note:
We cannot tell you the exact estimated delivery date as it belongs to postal responsibility.
The shipping period might take a bit longer if you are not living in the US.
Read more: